together we create a new play feeling!
With my many years of experience and approved, innovative methods we optimize your instrument and equipment according to your wishes.
I am delighted every day to receive enthusiastic feedback from satisfied soundfresh users and musicians.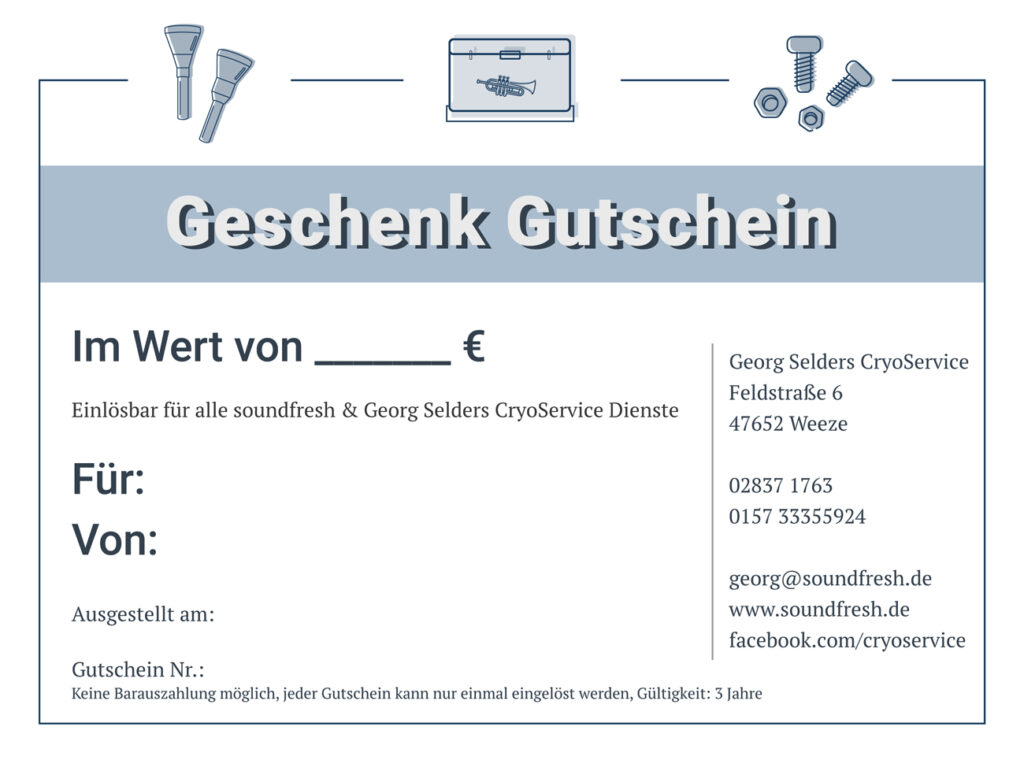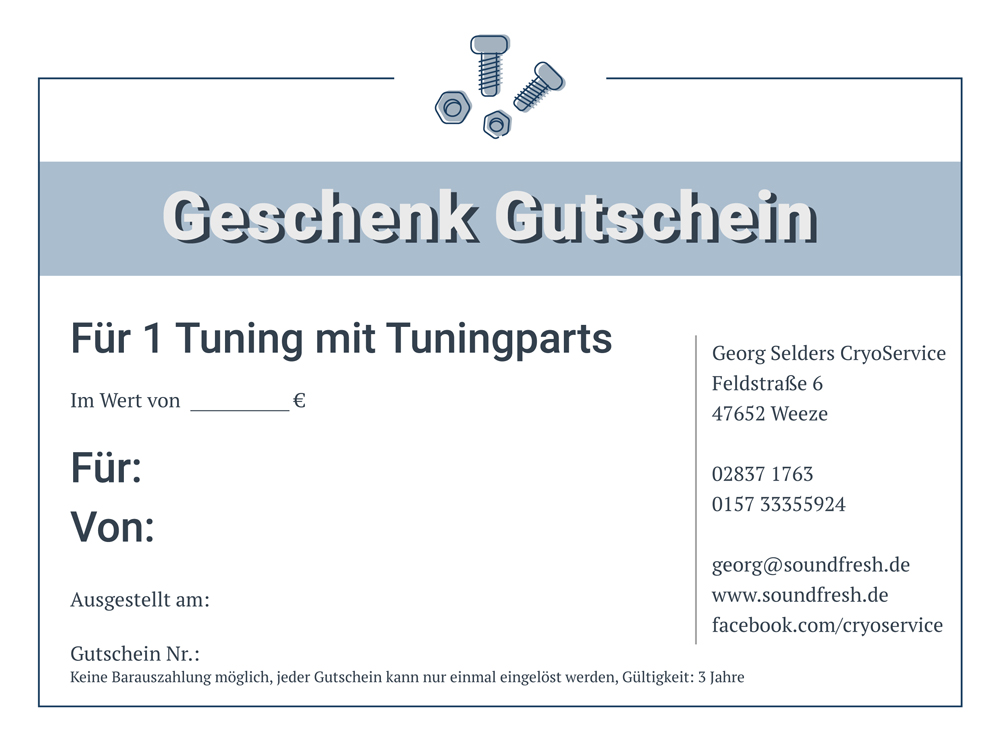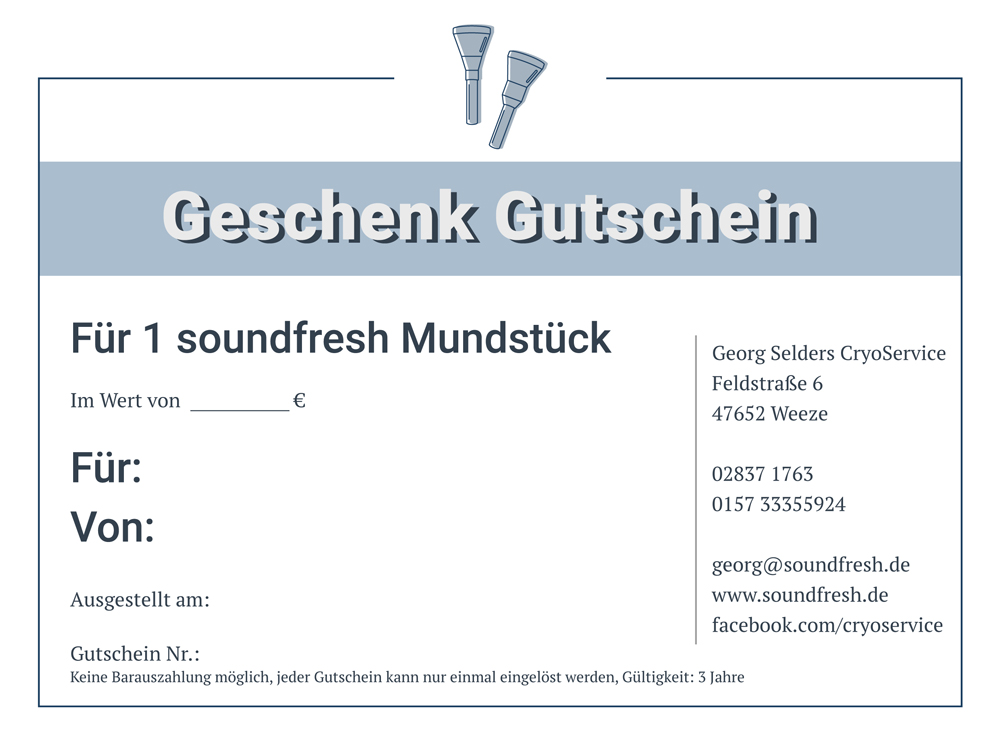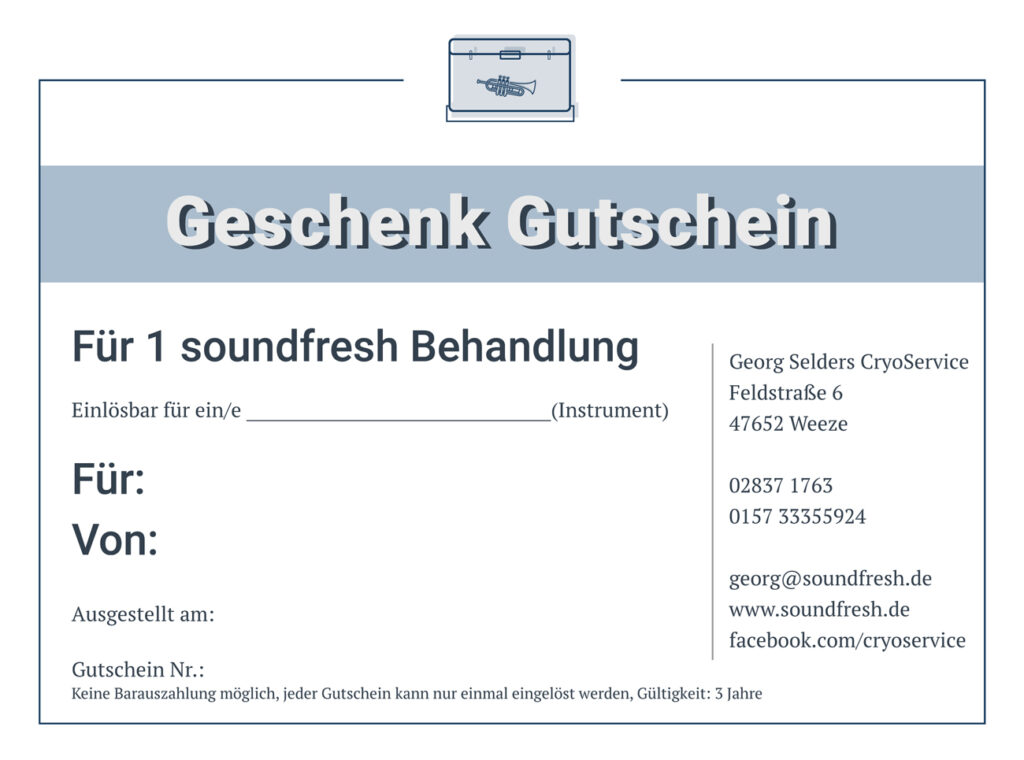 The perfect gift for every musician.
The soundfresh gift voucher
Your loved one's birthday is coming up, Christmas is already upon us or the next anniversary? Is there an anniversary coming up in your music club or orchestra? Or you simply want to give your good friend a treat.
Various newspapers, blogs and radio stations have visited me at the Glücksschmiede and interviewed, photographed and filmed me about my activities and ideas.